Exhibitor Details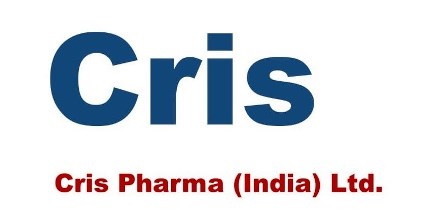 Cris Pharma (India) Limited
SP-2, 22 Godown Industrial Estate,Jaipur.
Product Categories
Formulations
CNS,CVS,Respiratory,Vitamins/Minerals,Anti-Infectives,Anti malarials,Urology
Company Profile
Cris Pharma (India) Limited was established by a renowned technocrat (a pharmacy graduate from BITS Pilani) in the year 1992, having its corporate office at Jaipur, India. The manufacturing plant of Cris is operational from June 2006 with a state-of-the-art WHO GMP certified manufacturing facility at SEZ, Dehradun, Uttarakhand, India and is fully equipped to manufacture pharmaceutical formulations - Tablets, Liquid orals and Capsules conforming to the highest level of quality. The plant also has ISO 9001:2008 certified and accredited by ISO/IEC 17025:2005 quality management system. We currently Contract Manufacture products at our facility for various leading pharmaceutical Companies both for the Domestic & Export markets. Cris has full-fledged team of professionals for International business and regulatory affairs, to prepare and submit dossiers as per CTD, ACTD and follow the guidelines of MOH of different countries.