Exhibitor Details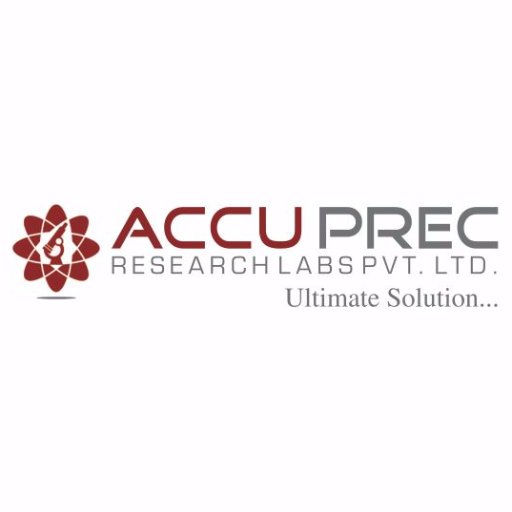 ACCUPREC RESEARCH LABS PVT LTD.
Opp. Zydus Pharmez, Changodar - Bavla Highway, Nr. Matoda Patia, Post: Matoda, Ahmedabad - 382213, Gujarat, India (M) +91- 9099981023/ 9428255848 www.accuprec.com
Product Categories
Formulations
Metabolic Disorder,HIV,Nutraceuticals
Traditional Medicine
Nutraceuticals
Services
Company Profile
Accuprec Research lab Pvt.Ltd founded in the year 2012 with an objective to provide research and development solution in the segment of Pharma,Bio,Food and Medical device.Currently the company has established state of the art research facility for contract research in 18000 square ft area and in house R&D center in 5000 sq feet facility opposite to Zydus pharmez at Changodar Bawla highway, Ahmedabad.Accuprec Research Labs Pvt. Ltd. is a service provider for various testing services required for pharmaceuticals, chemicals, phytochemicals, medical device as well as herbal formulations. Accuprec provides services of Analytical testing, Biotechnological Services, Biocompatability Testings for Medical devices, Chemical testing, Microbiological Testing Services, Sterility Testings, Preclinical & Pharmacological screening testing, Phytochemical testing, Stability testing, Toxicological testing, Clinical testing, Regulatory Services as well as IPR services. Company comprises of fully equipped laboratory with high-tech advanced instruments and highly qualified technical personnel. Accuprec has also established in-house R & D center for development of various novel formulations.