Exhibitor Details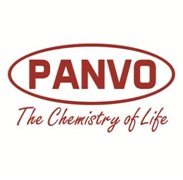 Panvo Organics Pvt. Ltd.
3rd Floor, Shakti Towers III 766 Anna Salai
Product Categories
APIs
Vitamins/Minerals,Opthalmic/Ontological,Urology,Nutraceuticals
Intermediates
Excipients
Company Profile
Panvo Organics are manufacturers of Active Pharmaceutical Ingredients, Nutraceutical Ingredients and Performance Materials based at Chennai, India. Our manufacturing facility is WHO-GMP certified and we have strong process development skills. We are India's largest manufacturer-exporter of our key products such as Chitosan, L-Methylfolate Calcium, Zinc Carnosine, N-Acetyl-L-Carnosine. Our complete product list includes L-Methylfolate Calcium, Chitosan, Glucosamine, Methylsulfonylmethane, Zinc Carnosine, N-Acetyl-L-Carnosine, Benfotiamine, Metadoxine, Calcium Citrate, Calcium Citrate Malate, Magnesium Citrate, Potassium Magnesium Citrate, Calcium Folinate (Leucovorin Calcium) and Methylcobalamin. We also manufacture performance materials - Sodium Stearyl Fumarate (lubricant in tablet manufacturing) and Chitosan for water treatment, medical, agriculture among other applications.