Exhibitor Details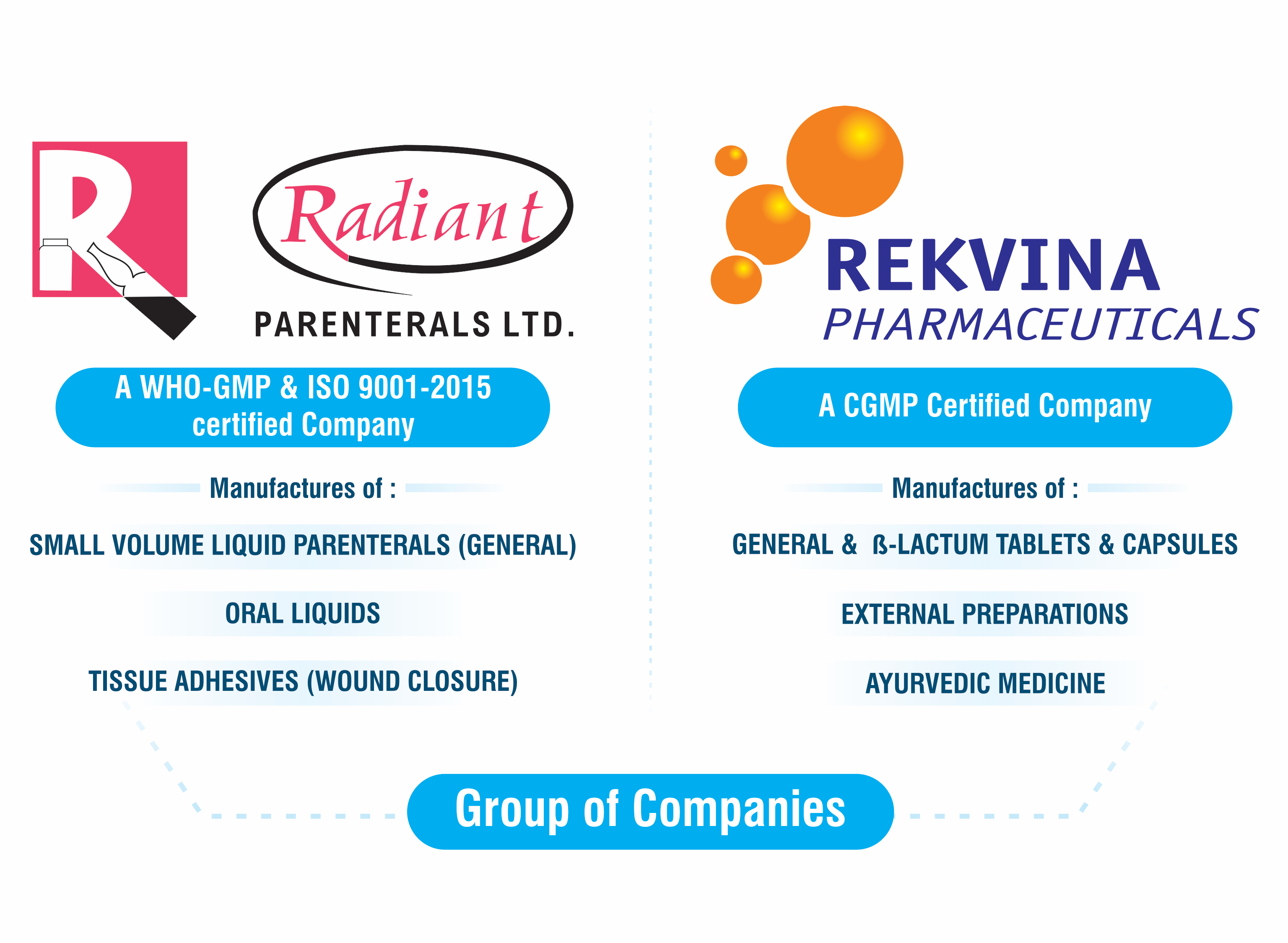 Radiant Parenterals Ltd
328/329, 3rd Floor, Paradise Complex, Sayajigunj,
91-265-2362966
Product Categories
Formulations
Vitamins/Minerals,Dermatology,Anti malarials,AYUSH,Gunaecological,Pain/Analgesics
Medical Devices
Company Profile
RADIANT PARENTERALS & REKVINA PHARMACEUTICAL are manufacturing Companies, established in 1986 at Baroda in Gujarat with a handful committed people, with an objective to produce quality products for human health care. Today REKVINA Group of companies has come in the TOP 300 pharmaceutical companies in India. RADIANT PARENTERALS is a WHO-GMP & ISO 9001-2015 Certified Company, manufacturing Small volume Liquid Parenterals (general) having capacity of 1.25 crore ampoules per month & oral-liquids having capacity of 25.00 lakh bottles per month. REKVINA PHARMACEUTICALS is an CGMP Certified Company, manufacturing General & B-Lactum tablets & Capsules, external preparations & Ayurvedic medicine having capacity of 4.00 crore for tablets & capsules (General), 5.00 lakh for external preparations & 2.00 crore for B-Lactum Tablets & capsules per month.