Exhibitor Details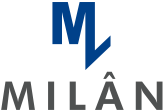 MILAN LABORATORIES (INDIA) PVT. LTD.
303 & 304, ODYSSEY IT PARK, ROAD NO. 9, OPP MIDC OFFICE, WAGLE ESTATE, THANE - 400604, INDIA.
Product Categories
Formulations
Respiratory,Anti-Infectives,Opthalmic/Ontological,Anti malarials,HIV,Pain/Analgesics
Company Profile
Milan laboratories (India) Pvt. Ltd., located at Navi mumbai – 28KM from Mumbai airport. Milan is having Uk MHRA & MCC – South Africa approval for its two plants where General & Penicillin Tablets, Capsules & dry syrup are manfactured in separate facility. Both these plants have approval of many other ROW markets like – NAFDAC – Nigeria, MCAZ – Zimbabwe, NMRC – Namibia, NDA – Uganda, FDB – Ghana, PMPB – Malawi, DRU Botswana, PPB – Kenya, TGA Australia Clearnace, MEDSAFE – New Zealand etc. Milan is also manufacturing ointment & liquid orals which is WHO cGMP approved. Milan is equipped with R & D facility & an active Regulatory Affairs section cor CTD & e-CTD dossiers as per countries requirement. Milan is managed by professionals & can be your ethical, reliable & long terms partner.