Exhibitor Details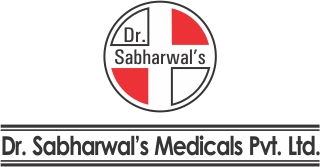 DR.SABHARWALS MEDICALS PVT LTD
SABHARWAL HOUSE, 1019, SECTOR 27B,
Product Categories
Formulations
Vitamins/Minerals,Dermatology,Anti-Infectives,Sex Stimulants/Rejuventators
Medical Devices
Traditional Medicine
Cosmetics
Nutraceuticals
Company Profile
Dr. Sabharwal's legacy of leadership is associated with excellence. Being a leader is to always strive hard to find a better way & constantly refine and improve all health care capabilities. For over 55 years Dr. Sabharwal, MBBS, DMRE has been working to make, health care accessible to more & more people around the world. All the units of the group have ISO 9001:2008 & 13485 & CE marking on all its products, besides GMP, GLP, Free Sale and several awards from Government bodies. The major exports are to North & South America, Africa, UK, Europe, Middle East & Asia & Far east including Australia, Indonesia, Singapore and Malaysia. We are registered with US FDA, GCC Countries, Turkey, Malaysia, Ethiopia, Sri Lanka etc. KEY PRODUCTS OF SURGICAL DRESSINGS, BANDAGES & PLASTERS ETC. . BIOMEDICALS DIVISION - Liquid & Ointment viz. Povidone Iodine & Hand Sanitizer 2. COSMETIC - Products for Skin, Hair, Fairness and Antiwrinkle Cream, Face Wash 3. AYURVEDIC & Herbal products.